Your browser is not supported.
Carrot-Pineapple Salad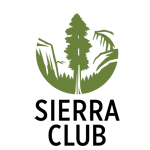 Sierra Club Outings
---
ginger, fresh
1.0 teaspoon(s)
carrots, shredded
10.0 cup(s)
pineapple, crushed, canned
8.0 ounce(s)
almonds, slivered
0.75 cup(s)
---
Dietary Restrictions
---
Recipe Instructions
At home: Stir the lemon zest grated ginger and sugar into the lemon juice in a pan and simmer gently until the sugar is dissolved. Put the carrots and pineapple in a bowl, pour the juice mixture over them, cover the bowl, and marinate for at least 24 hours before drying.
Dehydrate until dry/leathery but not crispy. Package the almonds separately.
Rehydrate several hours before serving. Mix in almonds just before serving.