Your browser is not supported.
Pancake Mix, Krusteaz Gluten Free Buttermilk 16 oz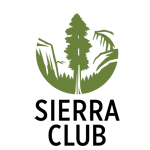 Sierra Club Outings
---
---
Dietary Restrictions
---
Recipe Instructions
4-Inch Pancakes: 13 - 14; Mix: 1-3/4 Cups; Cold Water: 1 Cup; Milk: 1/3 Cup; Egg(s): 1. 4-Inch Pancakes: 26 - 28; Mix: Full Box; Cold Water: 2 Cups; Milk: 2/3 Cup; Egg(s): 2. Tip: For thinner pancakes, add more water. For thicker pancakes, add more mix. 1. Heat: Heat pancake griddle to 375 degrees F (medium heat). Lightly grease griddle. 2. Whisk [pancake mix, water, milk, and egg(s)]: Measure mix by lightly spooning it into measuring cup and leveling it off. Whisk pancake mix, water, milk and egg(s) until blended. Batter will be slightly lumpy. Do not over-mix. Pour slightly less than 1/4 cup batter per pancake onto griddle. 3. Cook until Golden: Cook 1-1/2 minutes per side. For light and fluffy pancakes, flip only once, when tops bubble and bottoms are golden brown. Do not eat raw batter. High Altitude: No adjustment necessary.