Your browser is not supported.
Mashed Potato Pancakes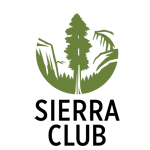 Sierra Club Outings
---
mashed potatoes, instant
8.0 ounce(s)
onion, powder
1.0 tablespoon(s)
garlic, powder
2.0 teaspoon(s)
hash browns, instant, rehydrated
22.0 ounce(s)
cheese, cheddar, shredded
1.0 pound(s)
black pepper, ground
2.0 teaspoon(s)
---
Dietary Restrictions
---
Recipe Instructions
Pre-mix instant mashed potatoes, flour and spices. In camp: rehydrate hash browns. Whisk 5 cups boiling water into mix, then gently fold in hash browns and cheese. Fry in oil or margarine on griddles, like pancakes.