Your browser is not supported.
Grilled Tri-Tip with Oregon Herb Rub- Season in AM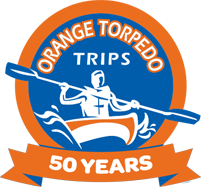 Orange Torpedo
---
beef tri-tip roast
2.5 pound(s)
---
Dietary Restrictions
---
Recipe Instructions
1. Season with Salt, Pepper, everything seasoning.

3. Preheat grill for high heat to sear the meat and lightly oil grate. Could also sear on the stove.

4. Place the roast onto the preheated grill and quickly cook until brown on all sides to sear the meat, then remove. Reset the grill for medium-low heat (if using charcoal, move coals to the outside edges of the grill pit). Can be done on Griddle on stove.

5. Return the roast to the grill, and cook, turning occasionally, until the desired degree of doneness has been reached, Check for doneness with a meat thermometer. Thermometer should read at least 145 degrees F (63 degrees C) for medium-rare. Let stand, covered loosely with aluminum foil, for 5 minutes before slicing.before carving across the grain in thin slices to serve. - Can be done on Griddle on the Rogue.