Your browser is not supported.
Chocolate Wontons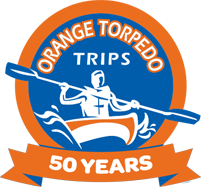 Orange Torpedo
---
wonton wrappers
12.0 ounce(s)
chocolate chips
1.0 cup(s)
Powdered sugar
0.25 cup(s)
---
Dietary Restrictions
---
Recipe Instructions
1. Place a wonton wrapper on a work surface. Spoon about 1 teaspoon of chocolate chips into the center of the wrapper. Top with a piece of strawberry. Dip your finger in water, and moisten 2 adjacent inside edges of the wrapper. Fold the wrapper into a triangle; squeeze out as much air as possible from the contents, and make sure the wrapper is very well sealed by pressing the edges with your fingers. Set the filled wrappers on a parchment paper-lined baking sheet.
2. Heat oil in a deep-fryer or large saucepan to 350 degrees F (175 degrees C).
3. Fry the wonton triangles, a few at a time, until golden brown, about 45 seconds on the first side. Flip them in the oil, and fry an additional 30 seconds on the second side. Drain the fried wontons on paper towels. Dust with confectioners' sugar. Serve warm.