Your browser is not supported.
Pesto-Stuffed Grilled Portobellos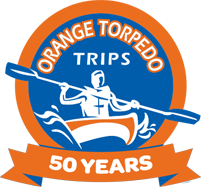 Orange Torpedo
---
portobello mushrooms
6.0 whole
olive oil
1.0 tablespoon(s)
minced garlic
1.0 teaspoon(s)
chardonnay
1.0 tablespoon(s)
pine nuts
2.0 tablespoon(s)
shredded Italian 3-cheese blend
0.5 cup(s)
---
Dietary Restrictions
---
Recipe Instructions
1. Remove stems from mushrooms and finely chop stems.
2. Heat olive oil in a skillet over medium heat; cook and stir chopped mushroom stems, minced shallot, and garlic until softened, about 5 minutes. Pour wine into the skillet; cook and stir mixture using a wooden spoon until liquid is evaporated, 1 to 2 minutes. Cool mixture to room temperature, about 10 minutes.
3. Preheat grill for medium heat and lightly oil the grate.
4. Brush the olive oil mixture over the top each mushroom and place, top-side up, on a grilling pan. Mix pesto and pine nuts with the mushroom stem mixture together in a bowl; spoon into each mushroom. Sprinkle Italian cheese blend over the filling.
5. Grill mushrooms on the preheated grill until edges are blackened and stuffing is bubbling, about 10 minutes.