Your browser is not supported.
Coffee, tea, hot coco (per day not per person)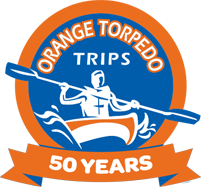 Orange Torpedo
---
coffee creamer
12.0 ounce(s)
variety tea
5.0 package(s)
hot chocolate
5.0 package(s)
Medium roast ground coffee
0.5 pound(s)
---
Recipe Instructions
Fill large soup pot 1/3 to 1/2 full water. Then boil water.
After water reaches a boil turn off stove. Pour coffee into soup pot
Stir in coffee. Let sit for 4 minutes.
Pour full mug of cold water around the top of pot. Goal is to take the grounds to the bottom of the pot with the cold water.
Place handheld pour filter on top of pump pot and pour in coffee until pot is full.
Put out coffee with creamer, sugar, and pot of hot water for tea and hot coco.