Your browser is not supported.
Apple-Nut- Quinoa Salad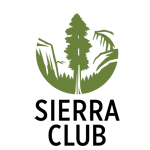 Sierra Club Outings
---
bullion, vegetarian
1.0 teaspoon(s)
Apples, Granny Smith
1.0 whole
oil, olive
6.0 fluid ounce(s)
vinegar, apple cider
2.0 fluid ounce(s)
soy sauce
2.0 teaspoon(s)
mustard, dijon
1.0 tablespoon(s)
---
Recipe Instructions
Put quinoa in water along with vegetable bullion. Bring to boil and simmer covered 15 minutes or until all water absorbed. Fluff and set aside. Dice apple, celery and green onions. Add these and craisens and pecans to quinoa . In small bowl, mix olive oil, cider vinegar, soy sauce, and mustard. Pour over quinoa and mix well.