Your browser is not supported.
Cinnamon Oatmeal from Diane Cook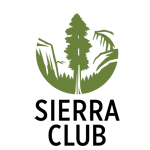 Sierra Club Outings
---
oatmeal, old fashioned
6.66 cup(s)
cinnamon, ground
5.0 teaspoon(s)
allspice
1.25 teaspoon(s)
dates, chopped
1.66 cup(s)
milk, powdered equivalent
1.0 quart(s)
---
Dietary Restrictions
---
Recipe Instructions
At home:
Put oatmeal, cinnamon, nutmeg, allspice, dates and notes together in a bag. Package milk powder separately.
In camp:
Bring water to boil. Add cereal mix and stir. Add butter. Cook until done, about 5-10 minutes. Mix milk powder with purified water according to directions. Serve oatmeal with milk.