Your browser is not supported.
Granola with Stewed Apples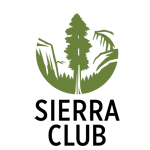 Sierra Club Outings
---
milk, powdered
2.0 cup(s)
cinnamon, ground
2.0 teaspoon(s)
nuts, walnuts or pecans
1.0 cup(s)
---
Dietary Restrictions
---
Recipe Instructions
At home:
Cut up dried apples and put in a Ziploc bag with the cinnamon and nuts.
In camp:
Mix milk powder with purified water.
Pour enough boiling water to cover in the Ziploc bag with apples, nuts, and spices. Let sit 5 minutes. Serve on granola or separately.