Your browser is not supported.
Breakfast Fried Rice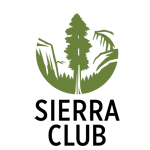 Sierra Club Outings
---
rice, boil-in-bag
3.0 bag(s)
peppers, bell, freeze dried
0.75 cup(s)
mushrooms, dried
0.5 cup(s)
thai basil, dried
1.0 tablespoon(s)
pulled pork, freeze dried
2.0 cup(s)
soy sauce, dehydrated
0.25 cup(s)
oil, vegetable
0.5 cup(s)
---
Dietary Restrictions
---
Recipe Instructions
1. Cook rice according to directions. Remove bags from boiling water and keep warm.
2. Use boiled water from the rice to rehydrate the veggies and meat/tofu.
3. Cook eggs according to directions to make scrambled eggs.
4. Heat veg. oil in a large pot. Add rice and fry for a few minutes until slightly toasted. Add all other ingredients and serve.
This is a quick and easy savory breakfast that works well if there are multiple dietary restrictions. If you rehydrate the meat/tofu separately you can substitute more egg for meat or more meat for eggs, etc. individually.