Your browser is not supported.
Pesto al Pasta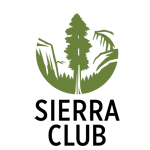 Sierra Club Outings
---
oil, olive
16.0 fluid ounce(s)
basil, dried
5.0 ounce(s)
cheese, parmesan, grated
8.0 ounce(s)
---
Dietary Restrictions
---
Recipe Instructions
Finely chop the garlic. Finely chop the nuts (pine or almond). In small pot, mix 3/4 of the oil with garlic, salt, basil, cheese, pine nuts, and almonds.
For pasta, bring 3 - 4 quarts water to full boil.
Add pasta and simmer for 8 - 10 minutes (or until done).
Drain pasta. Stir in pesto mixture, adding extra oil if needed.