Your browser is not supported.
Beet, Apple & Pecan Salad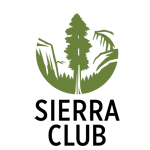 Sierra Club Outings
---
Beets, canned whole
1.0 ounce(s)
Apples, Granny Smith
2.0 whole
ginger, fresh
2.0 teaspoon(s)
---
Recipe Instructions
Mix together diced apple, shredded carrots, pecan pieces, and quartered beets. In small bowl, zest lemon peel and grate ginger. Mix with juice of lemon & honey and pour over salad. Toss before serving.