Your browser is not supported.
Chick Pea Waldorf Salad Wrap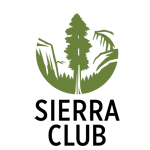 Sierra Club Outings
---
chickpeas, freeze dried
4.0 cup(s)
broccoli slaw
10.0 cup(s)
cherries, dried
2.0 cup(s)
wraps, spinach
10.0 whole
---
Dietary Restrictions
---
Recipe Instructions
At home: dehydrate broccoli slaw
Package chick peas, dehydrated broccoli slaw, cherries, apples and nuts in a large Ziploc.
In morning before leaving camp, rehydrate with treated or boiled water into dehydrated items.
Just before serving, mix in mayo to taste.

Scoop onto tortillas.