Your browser is not supported.
Pesto Penne & Sausage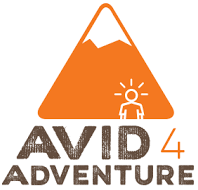 Avid4 Adventure
---
Italian Sausage
6.0 ounce(s)
Olive Oil
2.0 tablespoon(s)
Parmesan Cheese, grated
0.75 cup(s)
Italian Seasoning
2.0 tablespoon(s)
---
Dietary Restrictions
Nuts
Wheat / Gluten
Pork
Dairy
---
Recipe Instructions
1) Fill a large pot with 4 cups of water to a boil and add penne pasta and cook following package instructions or until tender. 2) Bring a large skillet to medium heat and when hot, add olive oil and sliced italian sausage (1/2 inch slices). 3) When pasta is finished, drain the water and return pasta to original pot. 4) Add butter (or olive oil, if dairy allergy present) and melt into pasta. 5) Add pesto, salt and pepper, and italian seasoning. 6) Have staff provide italian sausage and cheese to each camper per plate to even distribute.