Your browser is not supported.
BP Burrito Bar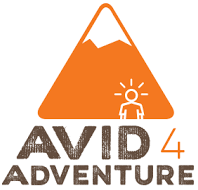 Avid4 Adventure
---
Tortillas, flour
15.0 whole
Cheese, shredded
2.0 cup(s)
Chicken pouch
15.0 package(s)
Dehydrated refried beans
2.0 cup(s)
Olive Oil
6.0 tablespoon(s)
Lime Juice
4.0 teaspoon(s)
---
Dietary Restrictions
Wheat / Gluten
Dairy
Poultry
---
Recipe Instructions
1. Rehydrate the beans in a small bowl.
2. Cook the rice in a pot. Set aside.
3. Sauté the onions with garlic and spices, add the chicken or tempeh. Set aside and warm up the refried beans.
4. Lay out a burrito bar with the chicken & onion, refried beans, rice, and toppings.