Your browser is not supported.
Sheppard's Pie (NOLS Yukon)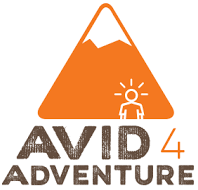 Avid4 Adventure
---
Vegetables, dried
1.0 cup(s)
Nature burger
0.5 pound(s)
Olive Oil
2.0 tablespoon(s)
Tomato, powder
3.5 tablespoon(s)
Potato pearls
0.5 pound(s)
Garlic Powder
1.0 teaspoon(s)
---
Dietary Restrictions
---
Recipe Instructions
Boil a large pot of water. Place dehydrated veggies in a continainer and rehydrate with 1.5 cups of the boiled water. Mix dry nature burger with enough boiled water to create a burger-like consistency. Heat butter or oil in a fry bake, and bake nature burger mixture until lightly browned, firmly pressing into the fry bake while cooking. Mix tomato powder, sugar, and spices in a dippy cup or other small container; add enough water to make a sauce. Mix potato pearls and boiling water until the desired mashed potato consistency is reached. Add butter and garlic. Drained vegetable water can also be mixed into the potato pearls. Spread rehydrated veggies on top of nature burger. Add a layer of cheese. Spread tomato sauce over cheese. Spread potatoes on top being careful not to mix the layers. Add another lay of cheese. Bake on depressurized stove on the "tower of power" for 20 minutes or until cheese is melted.