Your browser is not supported.
Vegetarian Neatballs (NOLS)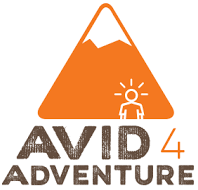 Avid4 Adventure
---
Milk, powder
6.0 tablespoon(s)
Garlic Powder
0.5 teaspoon(s)
Onion, dried
1.0 tablespoon(s)
Soy Sauce
1.0 teaspoon(s)
Olive Oil
1.0 tablespoon(s)
---
Dietary Restrictions
---
Recipe Instructions
Mix cornmeal, whole wheat flour, white flour, dry milk powder, garlic, soy sauce, water, and salt. Add onions, mixing well to make a stiff dough. Form 22 to 25 balls, approximately the size of a walnut. Add 1tbs. oil to a fry pan and heat. Add grain balls and shake around until they are coated with oil. Cover and cook 20 to 30 minutes, shaking occasionally to brown on all sides. Eat warm or cold.