Your browser is not supported.
Donna's Hash Brown Fritters (NOLS)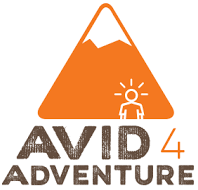 Avid4 Adventure
---
Eggs, powdered
1.5 cup(s)
Hash Browns, dehydrated
1.0 cup(s)
Onion, dried
1.0 teaspoon(s)
Milk, powder
3.0 tablespoon(s)
---
Dietary Restrictions
Eggs
Wheat / Gluten
Dairy
---
Recipe Instructions
Put hash browns and dried onions into a bowl. Cover with 1 inch of hot water. Rehydrate for 15 minutes. The hash browns should be a little firm. In another bowl, stir together the dry ingredients. Drain water from potatoes, reserving the liquid; add 6 Tbs. of potato water gradually to dry mixture, mixing well. Add this mixture to the potatoes. Drop by large spoon fulls into greased, heated frying pan. Flatten each cake. Cook about 3 minutes on each side until golden brown. Serve with brown sugar syrup, stewed fruit, or cheese and hot sauce.