Your browser is not supported.
Pesto Pasta/Caesar Salad/Garlic bread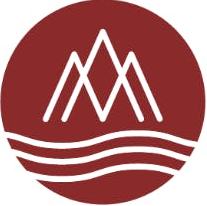 MT Sobek
---
pasta, rotini or penne
4.0 ounce(s)
pesto, basil
1.0 ounce(s)
onion, yellow-diced
0.13 whole
zucchini, diced
0.125 whole
squash, summer-diced
0.06 whole
tomatoes, grape
1.0 ounce(s)
garlic, minced
1.0 ounce(s)
parmesan cheese, shredded
0.75 ounce(s)
bread, baguette or similar
2.0 slice(s)
lettuce, romaine
0.125 head(s)
dressing, Caesar
1.0 ounce(s)
chicken, breast
6.0 ounce(s)
tomato, sun dried
0.5 ounce(s)
artichoke hearts, canned
0.5 ounce(s)
pepper, roasted red, jar
0.5 ounce(s)
---
Dietary Restrictions
Wheat / Gluten
Dairy
Poultry
---
Recipe Instructions
Boil water, add salt & pasta-cook to al dente, drain and immediately toss with pesto, sundried toms, artichoke hearts, & roasted red peppers.
Dice up onion & zucchini, saute while pasta is cooking and add to the pasta with pesto & other veggies.
RESERVE some veggie pasta if vegetarians on trip

Grill or pan sear chicken breast-dice and add to pasta.

Halve the cherry tomatoes and add to either the pasta or salad. Cut bread in half lengthwise. Mix soft butter with minced garlic and smear on to bread-season with salt and pepper-griddle until bread becomes golden. Slice for service. Chop/tear up romaine into bite size pieces, place in a large bowl-toss lightly with Caesar dressing, add croutons & parmesan cheese (or keep on the side if GF/DF guests).