Your browser is not supported.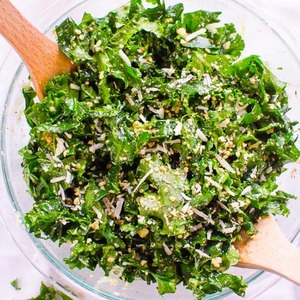 Kale Salad
Wholesum
---
Lemon Juice
1.0 tablespoon(s)
Red Pepper Flakes
1.0 pinch(es)
Shredded Parmesan Cheese
0.5 cup(s)
Olive Oil
0.25 tablespoon(s)
---
Dietary Restrictions
---
Recipe Instructions
Dice garlic and mix with lemon juice, olive oil, salt, red pepper flakes and cheese. Add to shredded kale and serve. Best served after some time at rest.