Outfitting food for a trip is getting harder by the year. It's no longer enough to prepare delicious meals with great ingredients; what is excluded from the meal is just as important as what is included: gluten-free, vegetarian, soy-free, broccoli-free, dairy-free. Whether it's the increasing prevalence of allergies, awareness about environmental/ethical concerns, health consciousness, or a passing fad, across the country, dietary restrictions are on the rise. Those tasked with preparing food for the masses – namely outfitters – are being put to the test.
THE TAXONOMY OF DIETARY RESTRICTIONS
In general terms, under the umbrella of "dietary restrictions" we can think of limitations as falling into a few categories:
Food Allergies: While scientists haven't come to full agreement about the cause, there is general agreement that allergies are on the rise across the developed world. If you've been planning food for trips for several years, this won't come as a surprise. Allergies can range from mild intolerance to life-threatening (anaphylactic reactions) and everywhere in between. While a wide variety of allergens in food products exist, about 90% of the issues come from just 8 categories: dairy, eggs, peanuts, tree nuts, soy, wheat, fish, and shellfish.
Lifestyle: Whether religious, environmental, ethical, or health-driven, dietary limitations that represent a broader lifestyle choice are also presenting new and growing menu planning challenges for outfitters. While lifestyle dietary restrictions usually don't present specific health risks to clients, it's important to accommodate these preferences with the same care that you are serving the other basic needs of your clients.
Preference: We all have dietary preferences and it's unavoidable that certain meals will please some group members more than others. It's important to take dietary preferences into consideration when planning a trip menu – you want your clients to be well-fed and happy – but it can be a slippery slope to accommodate all preferences all of the time, especially with larger groups.
THE TAKEAWAY: When you're enrolling your participants on trips, it's important to ask about dietary restrictions. More information about the category of restriction can help you plan and respond. If you're not able to categorize a dietary restriction, it's safest to assume that it's an allergy that needs to be avoided for the safety of the participant.
Sample Registration Question:
Please list any food allergies along with their severity (1 = slight intolerance / discomfort; 5= severe / life-threatening):

PLANNING MENUS
In working through food planning logistics with some of our clients at Wholesum, we've found that there are generally four strategies to accommodate dietary restrictions:
Lowest Common Denominator: This strategy may not be a crowd-pleaser, but it can sometimes be easiest and more appropriate to avoid ingredients for the entire group. Removing all meat products for a week-long rafting trip might result in a mutiny from some groups, but removing all peanut products from a trip with a client with a severe anaphylactic allergy might be a necessity.

Meal Substitution: Sometimes substituting a meal entirely is the easiest and most appropriate option. In demos of our software, I often use the example of offering a rice-based dish (e.g. Rice & Beans) in place of a pasta-based dish (Spaghetti & Red Sauce) for gluten-free allergies. This allows for easy dietary restriction avoidance but can create extra work for those responsible for cooking the meals.

Ingredient Substitution: Swapping individual ingredients, instead of an entire meal, can be an easy fix. Examples include cooking meats (and meat substitutes) separately, providing gluten-free bread options and cooking gluten-free pasta in a separate pot. In other words, everyone is eating the same meal, but alternative ingredients are provided to accommodate dietary restrictions as needed.

Build Your Own: Growing in popularity, choosing meals that are build-your-own are becoming staples of the outfitting world. Taco bars, fruit and granola buffets, sandwich buffets…etc. This style of meal puts the onus on the eater to pick the ingredients that they're most comfortable with. Making sure you estimate the necessary quantities of each buffet ingredient correctly is the remaining challenge.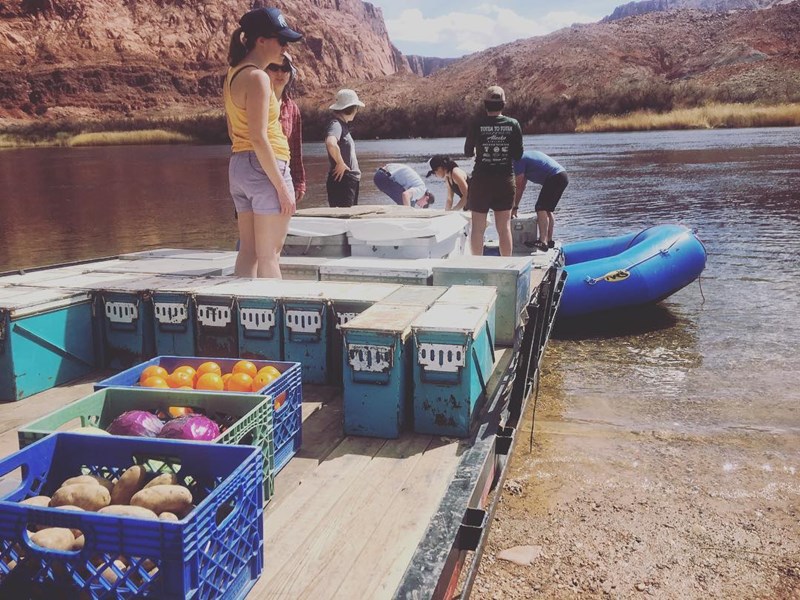 THE TAKEAWAY:
Whenever the itinerary allows, try taking a "Build Your Own" approach to meals (See blog post for list of "BYO" ideas)
If a participant has a severe or life-threatening allergy, use the "lowest common denominator" strategy and avoid all potential allergy-inducing ingredients for the entire trip
Meal substitutions may be necessary from time to time, but we recommend ingredient substitution when possible to avoid extra work from the cooks and any singling out of those that might be self-conscious of their dietary restrictions.
Be sure to adjust your shopping list to bring the right quantities of ingredients based on your guests' eating habits.
GETTING TO THE MEAT OF IT
There are a few other considerations to keep in mind to make sure you're keeping your operations running smoothly:
Risk Management: Make sure that your risk management processes are dialed-in as it relates to food. Guides need to be trained on the differences between allergies, lifestyle choices, and preferences and need to make sure that all food preparation takes restrictions (particularly life-threatening allergies) into consideration when packing, cooking, and cleaning. All trips should travel with access to Epinephrine and Diphenhydramine (Benadryl) in case a severe allergic reaction takes place.
Legal & Liability: Make sure clients know the risks, have shared their own food-related medical conditions, and work with your lawyer to ensure that your organization is protected in the event of food-related incidents on trips.
Financial: There is a real cost to making sure that all trips are prepared to deal with the wide variety of dietary restrictions: buying supplemental ingredients, staff time taken planning for trips, packing time, and menu planning software. There are a variety of approaches to ensure that you're covering the time and money taken. Some organizations consider this their core work, while others create parameters around the number of menu modifications that they'll make free-of-charge. Be upfront when registering new groups or individuals about your abilities to adjust menus or accommodate dietary restrictions. Don't be afraid to say "no" if it's too much or too risky to manage and consider passing costs along to the client when appropriate.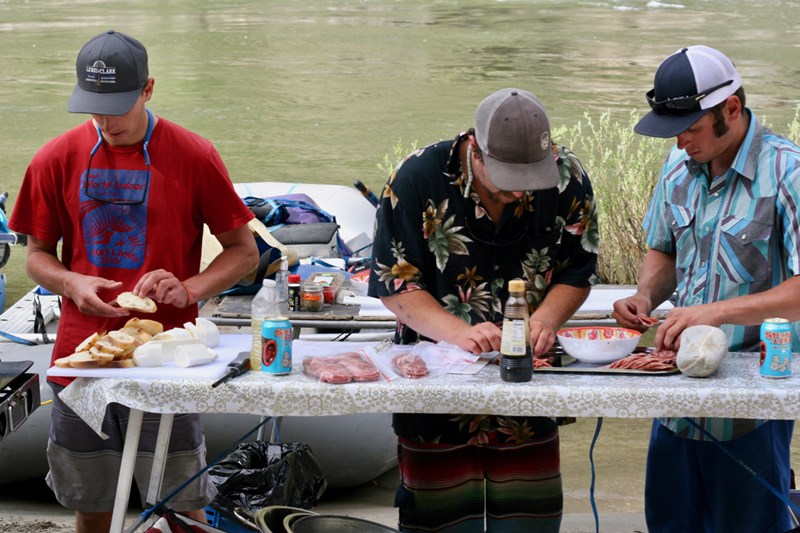 Food is one of the most important parts of any trip – a memorable meal in a lovely place can stick with clients for years, and food anxiety can be just as real as the social or environmental anxiety that clients face leading up to the trip. Planning ahead, and communicating proactively with all guests about their dietary restrictions, will ultimately make the experience easier for you and your staff while making for a safe, fun, and delicious experience for them.