Your browser is not supported.
Backpackers Burrito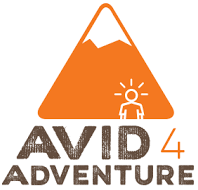 Avid4 Adventure
---
Tortillas, flour
1.0 whole
Refried Beans, dehydrated
1.0 ounce(s)
Onion, dried
0.5 teaspoon(s)
---
Dietary Restrictions
Wheat / Gluten
Dairy
Poultry
---
Recipe Instructions
Rice: Follow instructions for Spanish Rice.
Refried Beans: Heat a small pot of water, once boiling remove a majority of water and store it in a separate pot, add refried beans to the pot, slowly add backup (removed) water while stirring beans till desired consistency is achieved.
Canned Chicken: Saute chicken with spices to disguise the canned chicken flavor and make it deluxe.
Vegetables: Saute with spices, make it deluxe.