Your browser is not supported.
Fruit Pies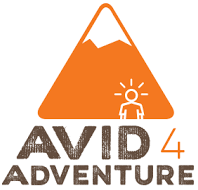 Avid4 Adventure
---
Brown Sugar
2.0 tablespoon(s)
---
Dietary Restrictions
---
Recipe Instructions
To make the crust, melt the butter. Mix in .75 cup flour, 2 Tbs sugar, 1/4 tsp. salt until the crust is the consistency of a graham cracker crust -not greasy, but a bit dry. Pat into bottom of a frying pan and bake 5 to 10 minutes or until golden brown. Cool. Simmer fruit in water until hydrated. Drain off all juice except 1/2 cup. Save drained juice. Add butter, salt, sugar, and spice to fruit. Stir well. In a separate bowl, mix flour with drained-off juice (About 1/3 cup) and stir into fruit. Add nuts. Simmer, stirring often, until thickened. Pour into baked crust and allow to set. Garnish with granola.